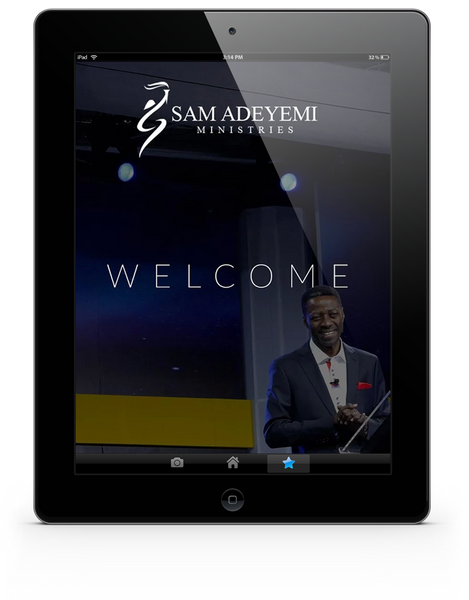 Watch Us Online
Join Sam Adeyemi (Maximizing Potentials) and the Daystar Church Ministry live on Sunday at 7AM, 8:45AM, 10:30AM, or 12:15PM (GMT).
About Sam Adeyemi Ministries
The purpose of Sam Adeyemi Ministries is to reach the world with the gospel of Jesus Christ. Our mission is clear: we're all about maximizing potentials through providing practical teachings to enrich every part of your life.
With over two decades in ministry, Senior Pastor, Sam Adeyemi, is a leading voice in proclaiming the gospel, sharing principles for maximizing potentials and helping others to cultivate the determination to succeed in every area of living across the globe.
Sam Adeyemi Ministries spreads the gospel through television, radio broadcasts, publications, seminar and books. Our sermons also air weekly across the US, Europe, Middle East and Africa. Maximizing potentials is not limited to others only, as we desire to maximize OUR potentials by reaching millions of people daily with the good news of the gospel of Christ and letting them know about His love for them.